The U.S. loan market felt the negative impact of recession fears among broad market participants and an inverted U.S. Treasury curve, which both led to a sharp mid-week selloff in equity markets this week. The S&P/LSTA Leveraged Loan Index (the "Index") returned -0.28% for the seven day period ended Aug. 15, and the average bid price fell 42 bps, to 96.30.
New issue activity showed signs of the typical summer slowdown, with just two new issue transactions clearing this week. The forward pipeline diminished as well with the amount of net new supply poised to enter market totaling about $18.6 billion, down from the prior estimate of $22.5 billion.
Given the latest bout of volatility, secondary trading was notably softer this week. At the same time, earnings season is winding down but there were still some movers this week in reaction to quarterly results.
Investor outflows from loan mutual funds totaled a sizable $544 million the five business days ended Aug. 14 (Lipper FMI universe*). On the CLO front, four more vehicles were issued during the period, bringing the YTD total to a robust $77.5 billion.
The Index did not experience any defaults during the week.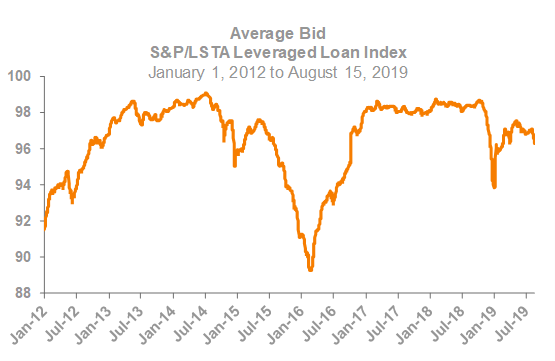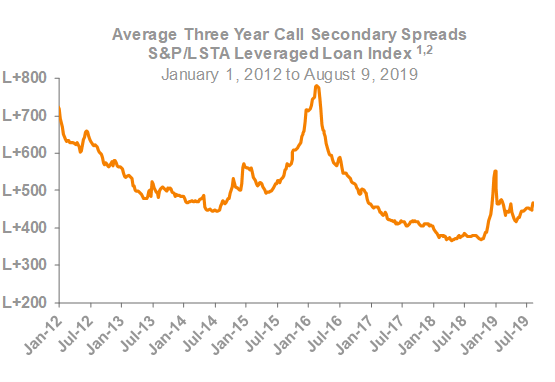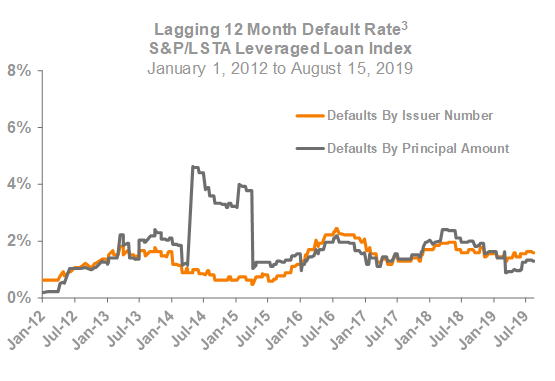 *S&P/LCD estimate.
Source:  S&P/LCD, S&P/LSTA Leveraged Loan Index and S&P Global Market Intelligence. Additional footnotes and disclosures on back page. Past performance is no guarantee of future results. Investors cannot invest directly in the Index.
20190816-930433-2803971