Background: LIBOR Loses Its Status as the "World's Most Important Number"
With over $200 trillion of financial contracts pegged to LIBOR as of 2018, the reference rate has played one of the most critical roles in the financial industry for over 50 years. However, significantly reduced volumes of interbank unsecured term borrowing coupled with recent revelations of manipulations in LIBOR rates have undermined LIBOR's ability — as well as its capacity — to continue playing the "world's most important number."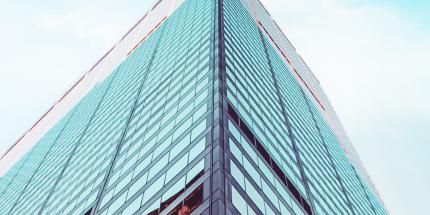 February 14, 2022
January 1, 2022 marked a significant milestone in the transition from LIBOR to alternative reference rates.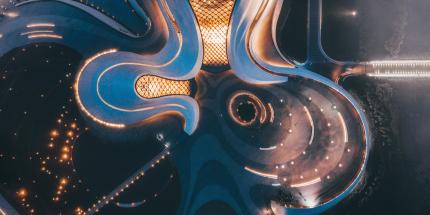 July 30, 2021
The transition of financial markets from USD LIBOR to the secured overnight financing rate (SOFR) has proven to be a complex process...
When Will the Transition from LIBOR Occur?
The global transition away from legacy LIBOR short-term financing rates is a massive undertaking for the financial industry. Regulators, market participants, exchanges and clearing functions all share a consistent set of priorities: the avoidance of market disruption, liquidity "gaps" and the degradation of legal or contractual terms.
On March 5, 2021, the United Kingdom's Financial Conduct Authority (FCA) formally announced the timing of future cessation and loss of representativeness of the LIBOR benchmarks. A key aspect of this announcement was that 1-, 3-, 6- and 12-month USD LIBOR benchmarks will continue to be published until June 30, 2023. Non-USD LIBOR, along with 1-week and 2-month USD LIBOR, will be discontinued on December 31, 2021.
While USD LIBOR has been granted an 18-month extension to better support the transition of legacy product, U.S. regulators have warned of safety and soundness risks for any new issuance of USD LIBOR beyond 2021. Accordingly, the Alternative Reference Rate Committee (ARRC) continues to expect that the financial system will complete its readiness to transition from USD LIBOR to an alternative floating rate index by the end of 2021.
What Will Replace LIBOR?
There is likely no "one size fits all" solution. While multiple alternatives are being considered, the most cited replacement rate is the secured overnight financing rate (SOFR), a broad U.S. Treasury repo financing rate. The ARRC has recommended SOFR as the preferred floating rate index to replace USD LIBOR.
Voya Investment Management believes that, regardless of the ultimate size and scope of the SOFR market, SOFR alone will not replace LIBOR. An important basis for our belief is that there are critical structural differences between SOFR and LIBOR, particularly with regard to credit risk, comparative liquidity (repo markets versus interbank lending) and term structure. More likely, SOFR may dominate bond markets and rate swaps but multiple alternatives will address various other segments of the market. For example, secured overnight financing, averaged historically and compounded, may not be an appropriate reference rate for certain floating rate notes. The mortgage, commercial and consumer loan markets may be structurally incapable of facilitating an "in-arrears" methodology, and end-borrowers may reject such an approach. In addition, options markets may reference underlying instruments that are not specifically SOFR-based.
How is Voya Investment Management Preparing?
Voya Investment Management has taken proactive steps to ensure that, as a market participant, fund manager and counterparty, we are well-positioned to adapt to evolving market conventions, norms and benchmarks.
In 2019, we established a comprehensive LIBOR transition program and governance structure, headed by the Voya Financial Risk Committee, with executive sponsorship from Voya Financial's CFO and Voya Investment Management's CEO. The program is chartered to manage the financial and non-financial risks related to LIBOR cessation across the entire Voya Financial organization and Voya's external advisory client business. The LIBOR transition program includes dedicated workstreams for contract remediation, product transition, system and operational readiness, finance and client communications.
Through the cessation date of USD LIBOR in June 2023, the program will continue to actively monitor current market developments relating to LIBOR cessation from regulators, the ARRC, trade associations, dealers and market participants. As needed, Voya will actively adjust its transition program goals and milestones to incorporate the latest developments, market trends and risk mitigation tools.
This commentary has been prepared by Voya Investment Management for informational purposes. Nothing contained herein should be construed as (i) an offer to sell or solicitation of an offer to buy any security or (ii) a recommendation as to the advisability of investing in, purchasing or selling any security. Any opinions expressed herein reflect our judgment and are subject to change.
© 2021 Voya Investment Management LLC. All rights reserved.