Weekly Notables
Performance in the US loan market reflected a softer tone this week, as the Morningstar® LSTA ® US Leveraged Loan Index (Index) returned -0.09% for the seven-day period May 25. The average Index bid price declined by 12 bp, finishing the week at 92.93.
New issuance in the primary market remained low this week. MTD volume has totaled $12.2 billion, versus $23.2 billion in April. Supply continued to be driven by refinancings, while M&A transactions remained muted. In the forward calendar, net of the anticipated $6.6 billion of repayments not associated with the forward pipeline the amount of repayments now outstrip net new supply by about $2 billion, versus net new supply of $119 million in the prior estimate.
The secondary trading levels declined across the board during the week. In terms of rating cohort performance, CCC loans remained in the lead with a positive return of 0.20%, while Double-Bs and Single-Bs returned -0.03% and -0.17%, respectively.
Turning to the investor demand front, CLO managers priced three new deals this week, bringing the YTD level to $47.23 billion. According to Morningstar Direct, retail loan fund outflows moderated, as $733 million exited the market for the week ended May 24, down from $1.03 billion last week.
 There were no defaults in the Index during the week.
Average Bid
May 1, 2019 to May 25, 2023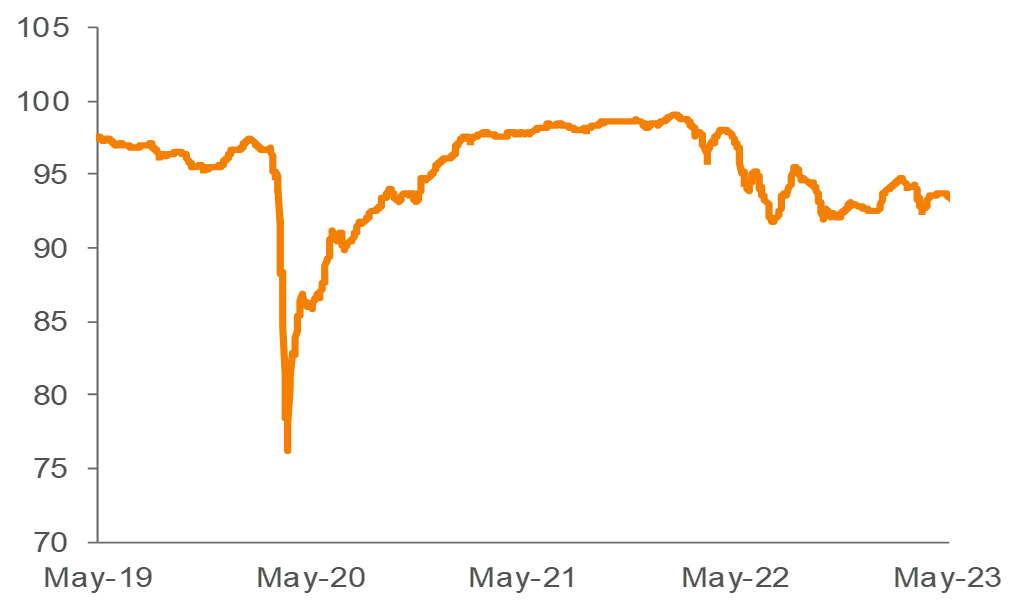 Average 3-YR Call Secondary Spreads1,2
May 1, 2019 to May 19, 2023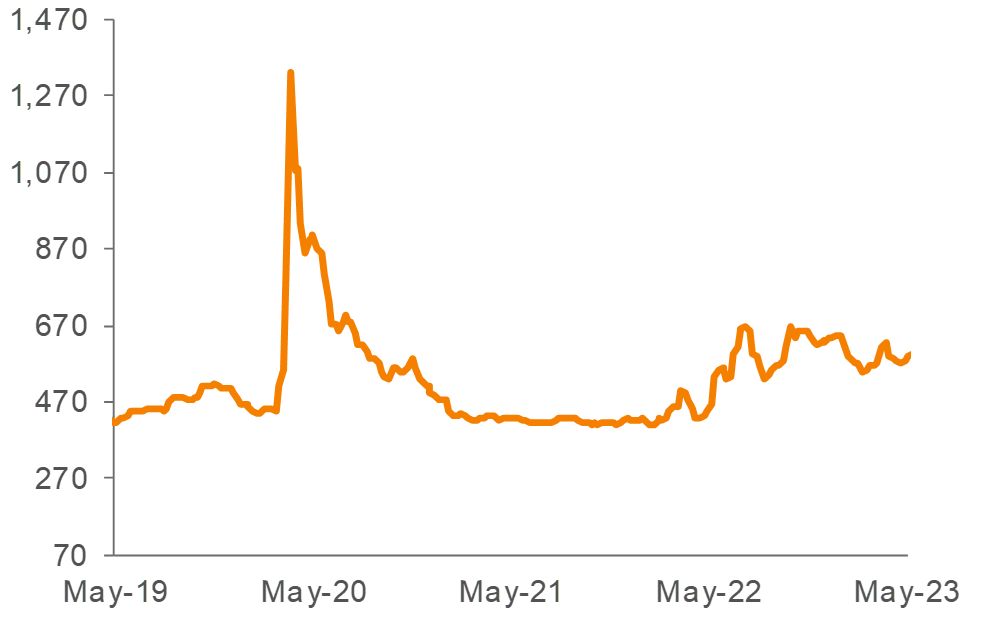 Lagging 12 Month Default Rate3
May 1, 2019 to May 25, 2023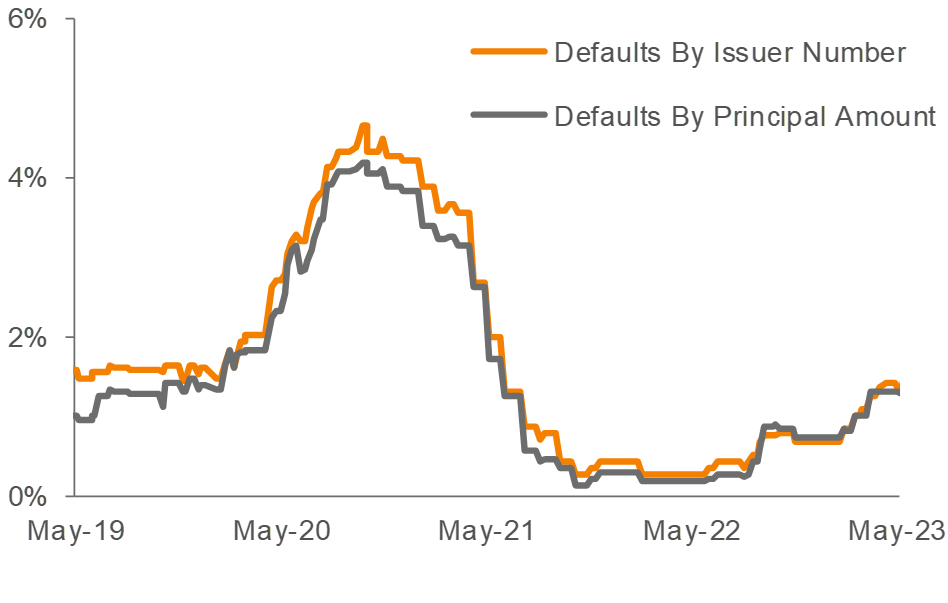 Index Stats

Source:  Pitchbook Data, Inc./LCD, Morningstar ® LSTA ® Leveraged Loan Index. Additional footnotes and disclosures on back page. Past performance is no guarantee of future results. Investors cannot invest directly in the Index. *The Index's average nominal spread calculation includes the benefit of base rate floors (where applicable).