For more information call 1 (800) 334-3444

Voya Balanced Income Portfolio
Multi-asset portfolio seeking to maximize income with lower volatility relative to the overall market
Product Facts
| | |
| --- | --- |
| Ticker Symbol | IIFIX |
| CUSIP | 92914E606 |
| Inception Date | April 28, 2006 |
| Dividends Paid | |
About this Product
Actively managed strategy investing in approximately 60% of its assets in Fixed Income and 40% in Equities
Fixed Income uses a multi-sector strategy that seeks attractive returns by investing in the broad global fixed income universe
Equity strategy designed to deliver excess returns and high-dividend income at lower levels of volatility relative to the overall market
Investment Objective
The Portfolio seeks to maximize income while maintaining prospects for capital appreciation.
My Representatives
Broker/Dealer Services
1-800-334-3444
Performance
Average Annual Total Returns %
As of May 31, 2022
As of March 31, 2022
Most Recent Month End
YTD
1 YR
3 YR
5 YR
10 YR
Expense Ratios
Gross
Net
Net Asset Value
-9.19
-5.76
+3.25
+4.01
+6.45
0.64%
0.62%
With Sales Charge
-9.19
-5.76
+3.25
+4.01
+6.45
Net Asset Value
-4.73
+1.77
+5.21
+5.32
+6.62
0.64%
0.62%
With Sales Charge
-4.73
+1.77
+5.21
+5.32
+6.62
60% Bloomberg US Aggregate Bond Index/ 30% Russell 1000 Index/ 10% MSCI EAFE Index
-10.55
-6.64
+5.62
+5.27
+6.12
—
—
60% Bloomberg US Aggregate Bond Index/ 30% Russell 1000 Index/ 10% MSCI EAFE Index
-5.64
+1.51
+7.58
+6.88
+6.46
—
—
Inception Date - Class I:April 28, 2006
Current Maximum Sales Charge: 0.00%
The performance quoted represents past performance and does not guarantee future results. Current performance may be lower or higher than the performance information shown. The investment return and principal value of an investment in the Portfolio will fluctuate, so that your shares, when redeemed, may be worth more or less than their original cost. See above "Average Annual Total Returns %" for performance information current to the most recent month-end.
Returns for the other share classes will vary due to different charges and expenses. Performance assumes reinvestment of distributions and does not account for taxes.
Total investment return at net asset value has been calculated assuming a purchase at net asset value at the beginning of the period and a sale at net asset value at the end of the period; and assumes reinvestment of dividends, capital gain distributions and return of capital distributions/allocations, if any, in accordance with the provisions of the dividend reinvestment plan. Net asset value equals total Fund assets net of Fund expenses such as operating costs and management fees. Total investment return at net asset value is not annualized for periods less than one year.
The Adviser has contractually agreed to limit expenses of the Portfolio. This expense limitation agreement excludes interest, taxes, investment-related costs, leverage expenses, and extraordinary expenses and may be subject to possible recoupment. Please see the Portfolio's prospectus for more information. The expense limits will continue through at least 2023-05-01. Expenses are being waived to the contractual cap.
An investor should consider the investment objectives, risks, charges and expenses of the Fund(s) carefully before investing. For a free copy of the Fund's prospectus or summary prospectus, which contains this and other information, visit us at www.voyainvestments.com or call (800) 992-0180. Please read all materials carefully before investing.
Returns-Based Characteristics
As of May 31, 2022
3 Year
5 Year
10 Year
Standard Deviation

Standard Deviation:

A measure of the degree to which an individual probability value varies from the distribution mean. The higher the number, the greater the risk.

10.63
9.44
8.49
Beta

Beta:

The sensitivity of a portfolio's returns to changes in the return of the market as measured by the index or benchmark that represents the market. A portfolio with a beta of 1.0 behaves exactly like the index. A beta less than 1.0 suggests lower risk than the index, while a beta greater than 1.0 indicates a risk level higher than the index.

1.14
1.17
1.27
R2

R2:

The proportion of the variation in a portfolio's returns that can be explained by the variability of the returns of an index. High R-squared (close to 1.0) is usually consistent with broad diversification.

0.83
0.82
0.79
Alpha

Alpha:

A measure of risk-adjusted performance; alpha reflects the difference between a portfolio's actual return and the return that could be expected give its risk as measured by beta.

-2.78
-1.75
-0.97
Sharpe Ratio

Sharpe Ratio:

A risk-adjusted measure calculated using standard deviation and excess return to determine reward per unit of risk. The higher the Sharpe ratio, the better the portfolio's historical risk-adjusted performance.

0.30
0.35
0.71
Information Ratio

Information Ratio:

The ratio of portfolio returns in excess of a market index to the variability of those excess returns; in effect, information ratio describes the value added by active management in relation to the risk taken to achieve those returns.

-0.51
-0.30
0.08
Growth of a $10,000 Investment
For the period 06/30/2012 through 05/31/2022
Ending Value: $18,684.00
The performance quoted in the "Growth of a $10,000 Investment" chart represents past performance. Performance shown is without sales charges; had sales charges been deducted, performance would have been less. Ending value includes reinvestment of distributions.
Portfolio
Portfolio Statistics
As of May 31, 2022
Net Assets

millions

Net Assets:

The per-share dollar amount of the fund, calculated by dividing the total value of all the securities in its portfolio, less any liabilities, by the number of fund shares outstanding.

$289.3
Number of Holdings

Number of Holdings:

Number of Holdings in the investment.

946
Total
Top Holdings
% of Total Investments as of May 31, 2022
| | |
| --- | --- |
| Voya Floating Rate Fund - Class P | 6.69 |
| Voya High Yield Bond Fund - Class P | 3.87 |
| Microsoft Corp. | 2.28 |
| United States Treasury Note/Bond 2.75 05/2025 | 1.74 |
| Apple, Inc. | 1.56 |
| Amazon.com, Inc. | 1.33 |
| Alphabet, Inc. - Class A | 1.16 |
| Eli Lilly & Co. | 0.77 |
| WFRBS Commercial Mortgage Trust 2013-C12 E 3.5 03/2048 | 0.73 |
| Towd Point Mortgage Trust 2015-4 M2 3.75 04/2055 | 0.72 |
| Total | #,###.2 |
Portfolio Composition
as of May 31, 2022
| | |
| --- | --- |
| Stocks | 44.60 |
| Bonds | 43.92 |
| Other | 11.48 |
| Total | #,###.2 |
Top Sectors
% of Total Investments as of May 31, 2022
| | |
| --- | --- |
| Not Classified - Mutual Fund | 20.45 |
| Information Technology | 17.31 |
| Health Care | 11.93 |
| Financials | 11.18 |
| Industrials | 7.24 |
| Consumer Discretionary | 6.90 |
| Communication Services | 5.73 |
| Consumer Staples | 5.43 |
| Energy | 3.97 |
| Utilities | 3.37 |
| Materials | 3.34 |
| Real Estate | 3.15 |
| Total | #,###.2 |
Top Country Weightings
% of Total Investments as of May 31, 2022
| | |
| --- | --- |
| United States | 88.06 |
| Japan | 1.68 |
| United Kingdom | 1.47 |
| Australia | 0.72 |
| Germany | 0.71 |
| France | 0.60 |
| Switzerland | 0.56 |
| Canada | 0.48 |
| Chile | 0.40 |
| Hong Kong | 0.38 |
| Total | #,###.2 |
Information provided is not a recommendation to buy or sell any security. Portfolio data is subject to daily change.
Distributions
Payment Frequency:
Ex-Date

Ex-Date:

Date on which a stock begins trading without the benefit of the dividend. Typically, a stock's price moves up by the dollar amount of the dividend as the ex-dividend date approaches, then falls by the amount of the dividend after that date.

Payable Date

Payable Date:

Date on which a declared stock dividend or a bond interest payment is scheduled to be paid.

Record Date

Record Date:

Date on which a shareholder must officially own shares in order to be entitled to a dividend. After the date of record, the stock is said to be ex-dividend.

Amount

Income Dividend

07/13/2021

07/14/2021

07/12/2021

$0.281700

Totals: $0.281700
Income Dividend: Payout to shareholders of interest, dividends, or other income received by the Fund, net of operating expenses. By law, all such income must be distributed to shareholders, who may choose to take the money in cash or reinvest it in more shares of the Fund.
Short-Term Capital Gain: The profit realized from the sale of securities held for less than one year.
Long-Term Capital Gain: Gain on the sale of a security where the holding period was 12 months or more and the profit was subject to the long-term capital gains tax.
Investment Team
View Portfolio Adviser/Sub Adviser
Portfolio Management Team
Voya Investments, LLC
Investment Adviser
Voya Investments, an Arizona limited liability company, serves as the investment adviser to the Fund. Voya Investments has overall responsibility for the management of the Fund. Voya Investments oversees all investment advisory and portfolio management services and assists in managing and supervising all aspects of the general day-to-day business activities and operations of the Fund, including custodial, transfer agency, dividend disbursing, accounting, auditing, compliance and related services. Voya Investments is registered with the SEC as an investment adviser. Voya Investments' principal office is located at 7337 East Doubletree Ranch Road, Suite 100, Scottsdale, Arizona 85258.
Voya Investment Management Co. LLC
Investment Sub-Adviser
Voya Investment Management Co. LLC ("Voya IM" or "Sub-Adviser"), a Delaware limited liability company, was founded in 1972 and is registered with the SEC as an investment adviser. Voya IM is an indirect, wholly-owned subsidiary of Voya Financial, Inc. and is an affiliate of the Adviser. Voya IM has acted as adviser or sub-adviser to mutual funds since 1994 and has managed institutional accounts since 1972. The principal office of Voya IM is located at 230 Park Avenue, New York, New York 10169.
Vincent Costa, CFA
Co-Chief Investment Officer, Equities
Years of Experience: 37
Years with Voya: 16
Vincent Costa is co-chief investment officer, equities at Voya Investment Management. Vincent is also the head of the global quantitative equity team and serves as a portfolio manager for the active quantitative and fundamental large cap value strategies. Previously at Voya, he was head of portfolio management for quantitative equity. Prior to joining Voya, he managed quantitative equity investments at both Merrill Lynch Investment Management and Bankers Trust Company. Vinnie earned an MBA in finance from New York University's Stern School of Business, a BS in quantitative business analysis from Pennsylvania State University, and is a CFA® Charterholder.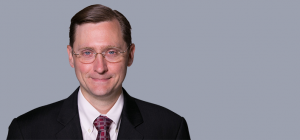 Brian Timberlake, PhD, CFA
Head of Fixed Income Research
Years of Experience: 19
Years with Voya: 19
Brian Timberlake is the head of fixed income research at Voya Investment Management, responsible for managing the organization's global fixed income research analysts as well as the coordination of macroeconomic data across the fixed income platform. His team is responsible for macro and quantitative fixed income research and provides additional assistance to individual sector groups and the risk management team. In addition, Brian is a named portfolio manager on several global and opportunistic fixed income products. Previously at Voya, he was the head of quantitative research where he helped develop an integrated, automated tool for interest rate hedging, created multifactor risk models, and was integral to the design and monitoring of customized client portfolios. Prior to that at Voya, he was a senior quantitative analyst. Brian earned a PhD in chemical engineering and an MS in quantitative and computational finance from the Georgia Institute of Technology, and a BS in chemical engineering from the University of Maryland. He is a CFA® Charterholder.
Paul Zemsky, CFA
Chief Investment Officer, Multi-Asset Strategies and Solutions
Years of Experience: 38
Years with Voya: 17
Paul Zemsky is chief investment officer and founder of the Multi-Asset Strategies and Solutions Team (MASS) at Voya Investment Management. He is responsible for Voya's suite of value-added, customized and off-the-shelf products and solutions supported by the team's asset allocation, manager research, quantitative research, portfolio implementation and multi-manager capabilities. Prior to joining Voya, Paul co-founded CaliberOne Private Funds Management, a macro hedge fund. He began his career at JPMorgan Investment Management, where he held several key positions, including head of investments for over $300 billion of fixed income assets. Paul is a member of Voya's management committee and a board member of Pomona Capital. He earned dual BS degrees in economics and electrical engineering from the Management and Technology Program at the University of Pennsylvania, and is a CFA® Charterholder.
Disclosures
Principal Risks
Investment Risks: You could lose money on an investment in the Portfolio. Any of the following risks, among others, could affect Portfolio performance or cause the Portfolio to lose money or to underperform market averages of other funds. The Portfolio may use Derivatives, such as options and futures, which can be illiquid, may disproportionately increase losses and have a potentially large impact on Portfolio performance. Foreign Investing does pose special risks including currency fluctuation, economic and political risks not found in investments that are solely domestic. Foreign investment risks may be greater in Developing and Emerging markets than in developed markets.  High-Yield Securities, or "junk bonds", are rated lower than investment-grade bonds because there is a greater possibility that the issuer may be unable to make interest and principal payments on those securities. As Interest Rates rise, bond prices fall, reducing the value of the Portfolio's share price. Investment Model: A manager's proprietary model may not adequately allow for existing or unforeseen market factors or the interplay between such factors.  Volatility management techniques may not always be successful in reducing volatility, may not protect against market declines, and may limit the Portfolio's participation in market gains. Mistakes in the construction and implementation of the investment models may create errors or limitations that might go undetected.  There is no guarantee that the use of these investment models will result in effective investment decisions.  To the extent that the Portfolio invests in Mortgage-Related Securities, its exposure to prepayment and extension risks may be greater than investments in other fixed-income securities. Other risks of the Portfolio include but are not limited to: Bank Instruments; Company; Convertible Securities; Credit; Credit Default Swaps; Currency; Deflation; Dividend; Floating Rate Loans; Inflation-Indexed Bonds; Interest in Loans; Investing through Bond Connect; Liquidity; Market; Market Capitalization; Market Disruption and Geopolitical; Other Investment Companies; Prepayment and Extension; Real Estate Companies and Real Estate Investment Trusts ("REITs"); Securities; Lending; Sovereign Debt; and U.S. Government Securities and Obligations.  Investors should consult the Portfolio's Prospectus and Statement of Additional Information for a more detailed discussion of the Portfolio's risks.
An investment in the Portfolio is not a bank deposit and is not insured or guaranteed by the Federal Deposit Insurance Corporation, the Federal Reserve Board or any other government agency.