Resources
Our mission is to help our clients meet their investment objectives and enable them to invest across a spectrum of returns, risk and ESG objectives.
ESG Material & Insights
Learn more about our ESG philosophy through our thought leadership
Voya Investment Management Environmental, Social and Governance (ESG) Policy
Voya IM: Our Environmental, Social and Governance Approach
Voya IM Proxy Voting Procedures and Guidelines
Voya IM Engagement Policy
2022 Voya Impact Report
We focus on removing obstacles, instilling trust and identifying ways to improve the well-being of our colleagues, clients and communities, in accordance with stakeholder expectations. Operating in an economically, ethically, socially and environmentally responsible way is a fundamental building block to growing and sustaining our business.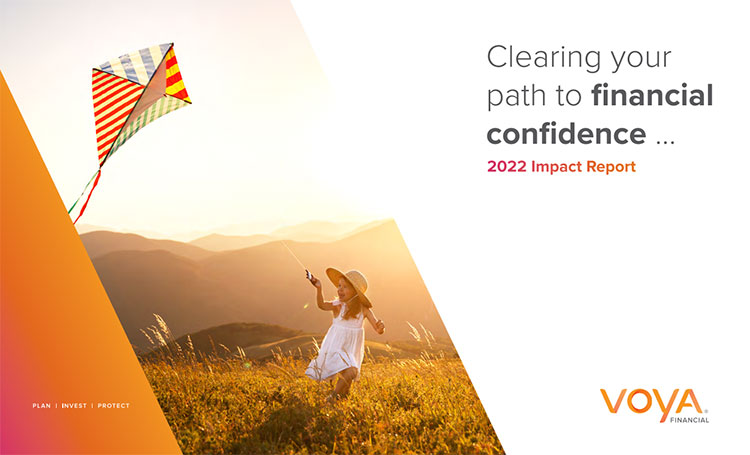 Key Topics Facing ESG Investors Today
Critical headlines and recent underperformance for ESG-focused strategies have sparked greater scrutiny on ESG investing. Listen in as Voya's Jim Dorment (head of value and portfolio manager) and Laura Kane (head of ESG research) gather to peel back the layers on key topics facing ESG investors today.
How are E, S and G evolving? 
What's unique about Voya's approach to ESG?
Do ESG critics have a point?
Where will the next wave of ESG alpha come from?
Disclosures
Environmental, social and governance ("ESG") factors can impact the investment risk and return profiles of our investments. Investing based on ESG factors may cause a strategy to take risks or forego exposures available to strategies or products that do not incorporate ESG factors, which could negatively impact performance.  There is no assurance that investing based on ESG factors will be successful. Past performance is no guarantee of future results.